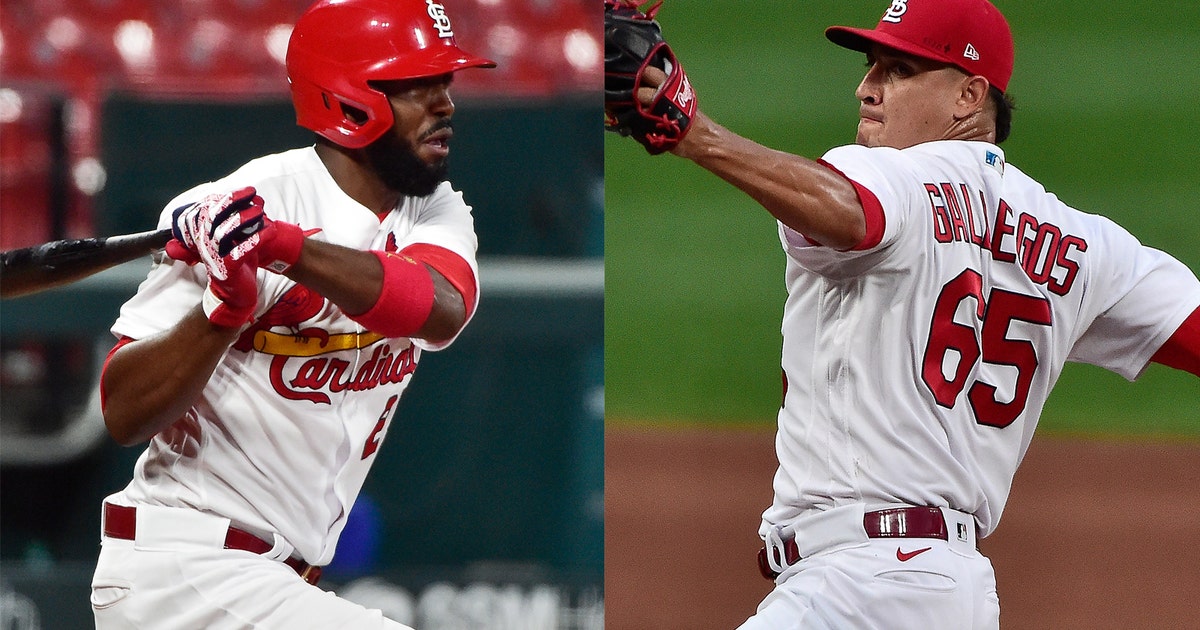 Two of the St. Louis Cardinals' most valuable contributors are rejoining the team for Monday night's series opener against the Kansas City Royals.
The Cardinals announced on Monday afternoon that they have activated outfielder Dexter Fowler and reliever Giovanny Gallegos from the injured list. To make room on the 28-man roster, outfielder Justin Williams and reliever Nabil Crismatt were optioned to the team's alternate training site, while reliever Roel Ramirez was designated for assignment to make room for Fowler on the 40-man roster.
Fowler, 34, had been one of the most consistent members of the Cardinals' lineup prior to hitting the injured list on Sept. 2. Over 23 games this season, he has a .279 batting average and .832 OPS with four homers and 14 RBIs. Fowler was sidelined when he started taking a new medication to treat a stomach ailment earlier this month. Because of the possibility that the medication could weaken Fowler's immune system, Fowler was placed on the COVID-19 injured list, temporarily removing him from the 40-man roster and necessitating the 40-man move upon his return.
Gallegos, 29, has a 3.97 ERA with a .154 opponent batting average, 14 strikeouts and just three walks in 11 1/3 innings this season. He was the Cardinals' primary closer before he went on the injured list with a groin strain on Sept. 11 and had a perfect four saves in four opportunities.
Williams, 25, made his first major league appearance since 2018 on Sept. 16 and had one hit and a walk over six plate appearances with the major league club. Crismatt, 25, has a 3.24 ERA with a .200 opponent batting average, eight strikeouts and one walk over 8 1/3 innings this season.
Ramirez, 25, allowed six earned runs and four homers while recording two outs in his major league debut on Aug. 16 against the White Sox. He was optioned the next day and has not made another big-league appearance since.